World Cup Qualifiers -Saturday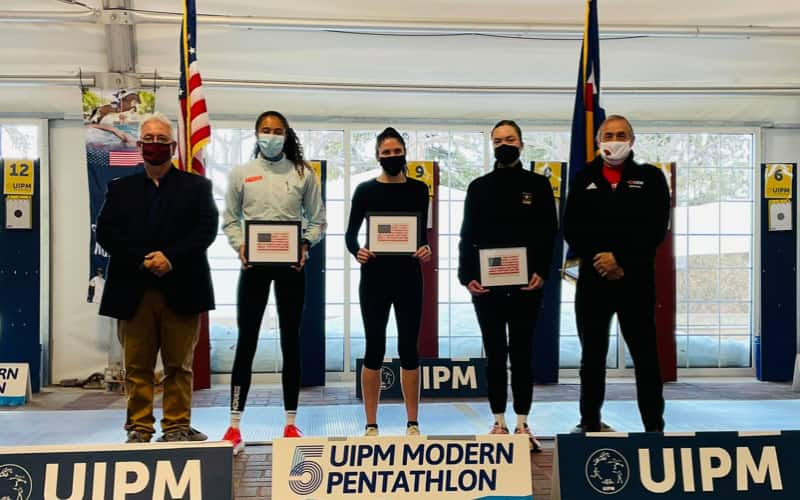 The Women's World Cup Series Qualifier event was held today in Colorado Springs with the top US women all vying for a spot on Team USA. The UIPM World Cup's are 202ONE Tokyo Olympic Points races and the next step in qualifying for the Summer Games.
1st Place: Jessica Davis- Bethlehem, Connecticut
2nd Place: Claire Green- Loveland, Colorado
3rd Place: Isabella Isaksen- Fort Carson, World Class Athlete Program
Congratulations to all athletes who competed in today's event and special thanks to the Colorado Springs Sports Corp, El Pomar Foundation, the Broadmoor, Fountain Fort Carson High School, and M&M Equestrian Center for supporting this important event.
The men will compete tomorrow starting with the Equestrian portion of the event
at 8:30am
.