Junior World Championships Women Semi-Finals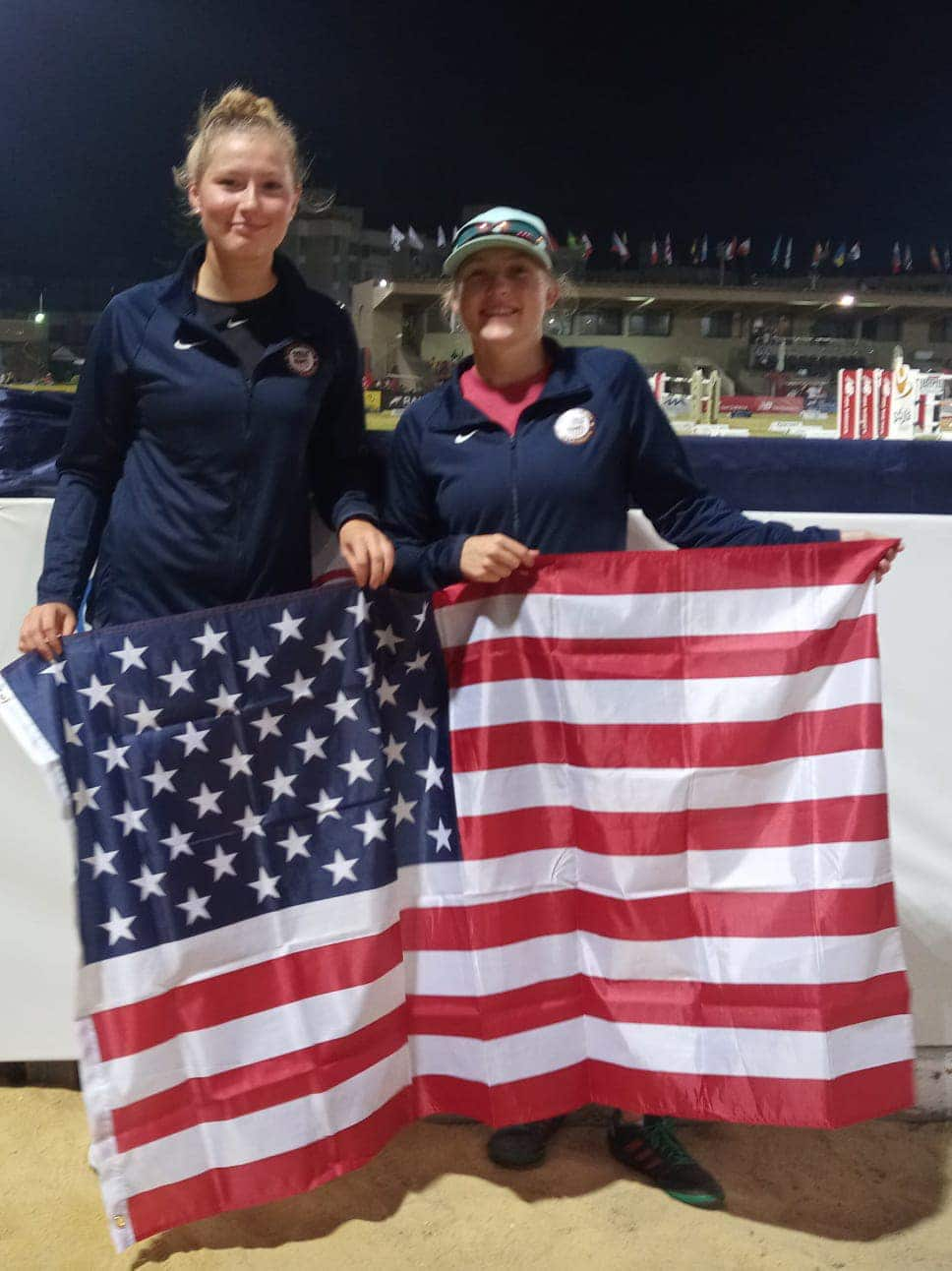 Women's semifinal
Victoria Ahaus and Addison Leckrone represented Team USA in the women's event at the Pentathlon Junior World Championships in Alexandria. This was the first time competing internationally for both girls. In spite of being rookies at this level, Viktoria and Addison competed well.
Swimming was the first event in the semifinals. Victoria and Addison swam their races in 2:21.66 and 2:33.36 respectively. These times are almost identical as they did at the 2021 Nationals in Roswell,


Viktoria started the fencing event very strong. She won five victories out of six bouts. As a result, she was in second place at the beginning. In the middle of the competition, Viktoria had two droughts of 4 bouts without victories. However, she continued showing her fencing skills by winning touches against very strong opponents from Egypt, Hungary, France and many other countries. Viktoria finished the fencing event in 13th place with 15 victories and 12 defeats.
This was Addison's second competition in her short pentathlon career. Her goal was to gain experience from this competition for future events. She started the fencing event slowly with one victory in the first 5 bouts. Later Addison understood that she can fence and even win against the world's best pentathletes. She had several good touches by surprising strong opponents. She finished with five victories.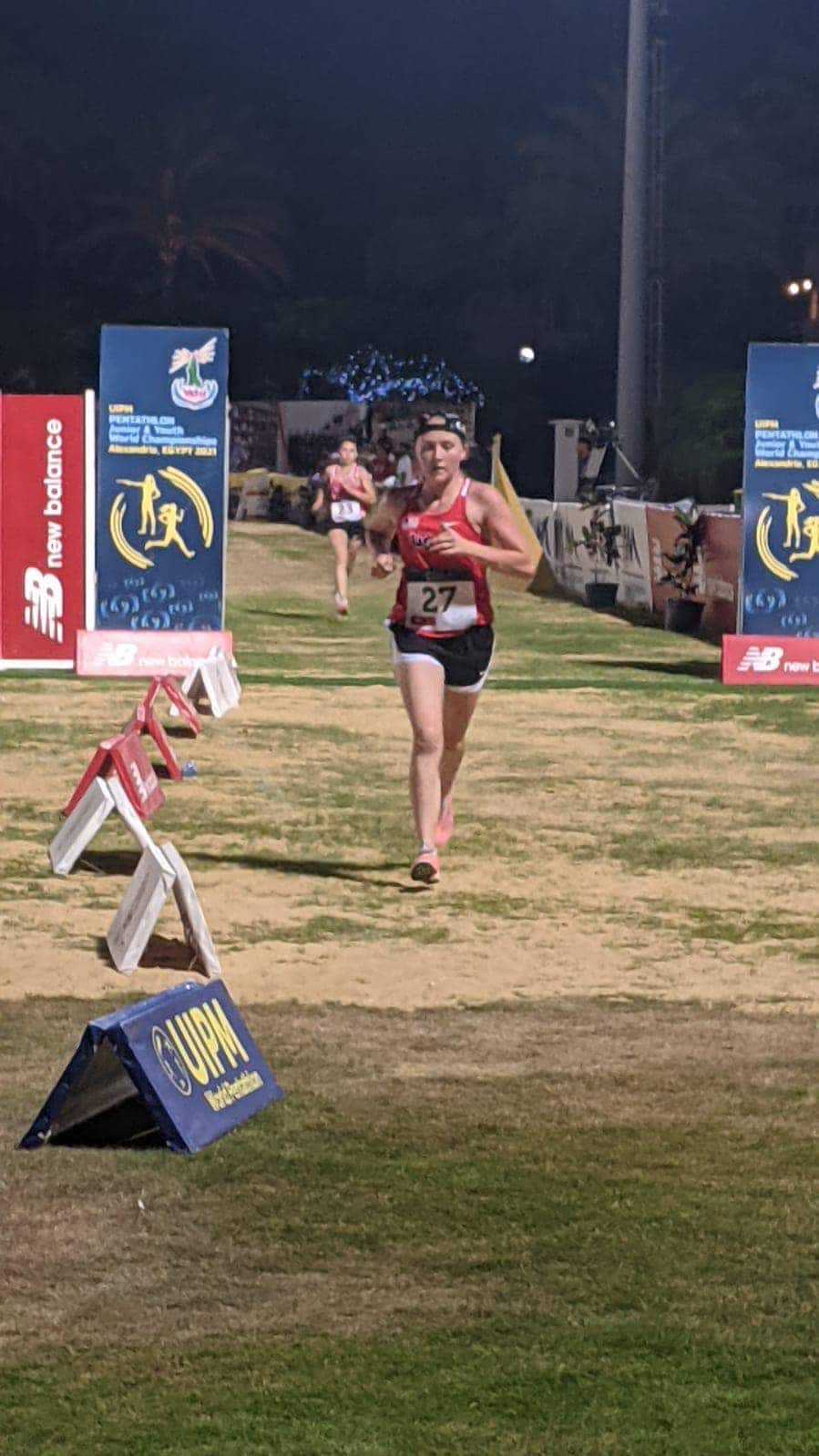 Viktoria started the laser run in 17th place. Her shooting was pretty good at 18 sec, 12 sec, 22 sec and 12 sec. The tough running course included grass and sand. Viktoria was running well the first two laps of 800 meters. She wasn't able to maintain the same pace on the last two laps. In spite of that, Viktoria finished in 22nd place in her group at her first World Championships. With her dedication and good work ethics, Viktoria will return stronger for next year's Junior World Championships.
Addison started the laser run in 27th place. She had to use a borrowed gun, since her pistol didn't arrive in Alexandria. Even with another pistol, Addison was able to shoot well in a couple of sets. Overall, it was a good competition for Addison. She gained valuable international experience, which will be important for other pentathlon events.